In 1931 Franz Hagenauer's name as a metal sculptor first appeared in the ,,Lehmann's Allgemeiner Wohnungs-Anzeige". He was located in Bernardgasse number 7. in the seventh district as a metal sculptor. As mentioned in a previous blogpost (Franz Hagenauer and the dream of the sculpture – kolhammer.com), it was his big dream to become a sculptor. A dream he was able to turn into reality.
Especially at the end of the 1920s and at the beginning of the 1930s Franz Hagenauer began to create his famous head sculptures, which were to accompany him throughout his life.
Two very early documented works by Franz Hagenauer, semi-plastic heads made of alpaca, probably date from 1928, and are marked with the monogram ,,FH". For a long time one of them was in the collection of Andy Warhol, but found its way back to Austria through the art trade. They are now both in the Leopold Collection and two of the first chased heads by Franz Hagenauer.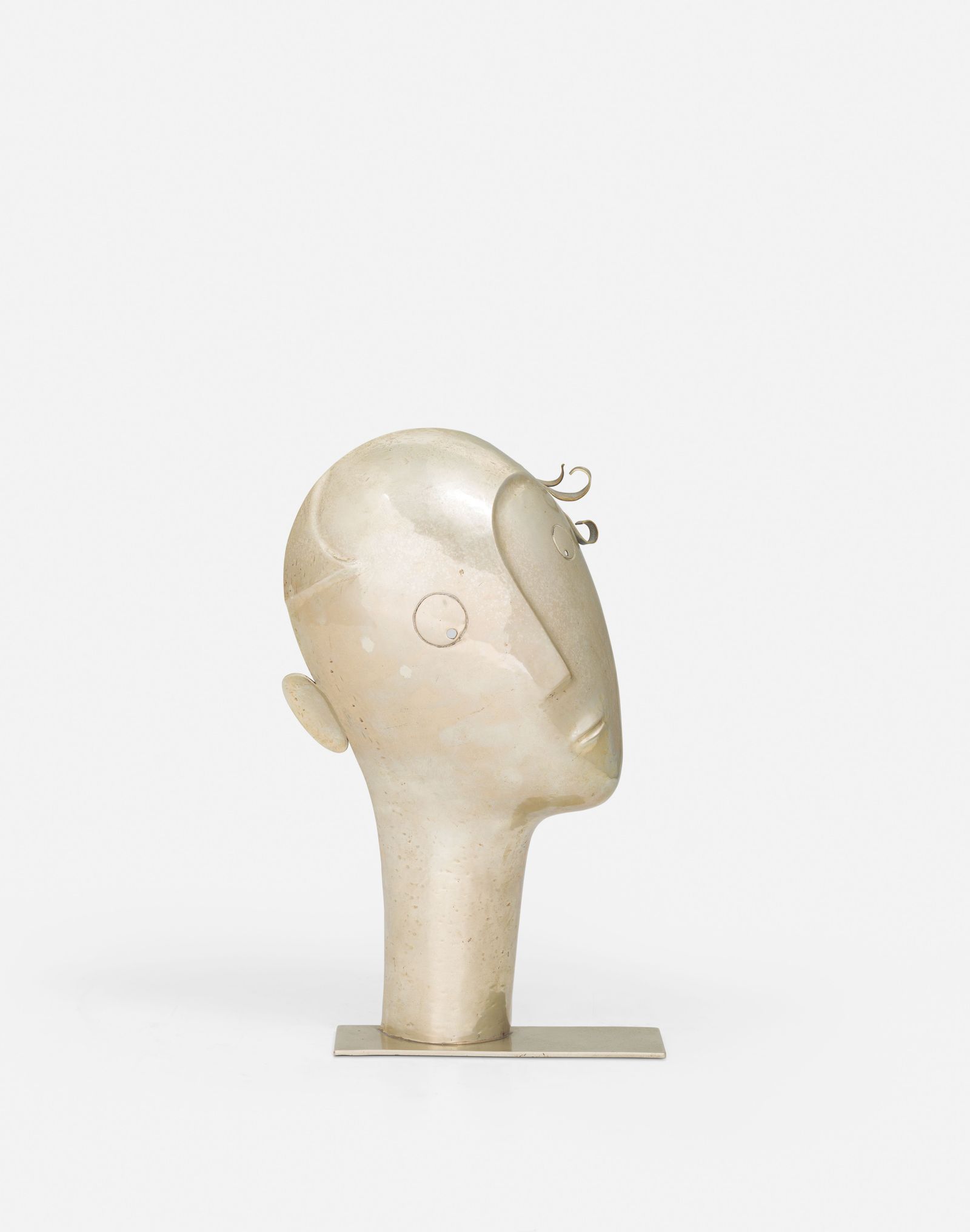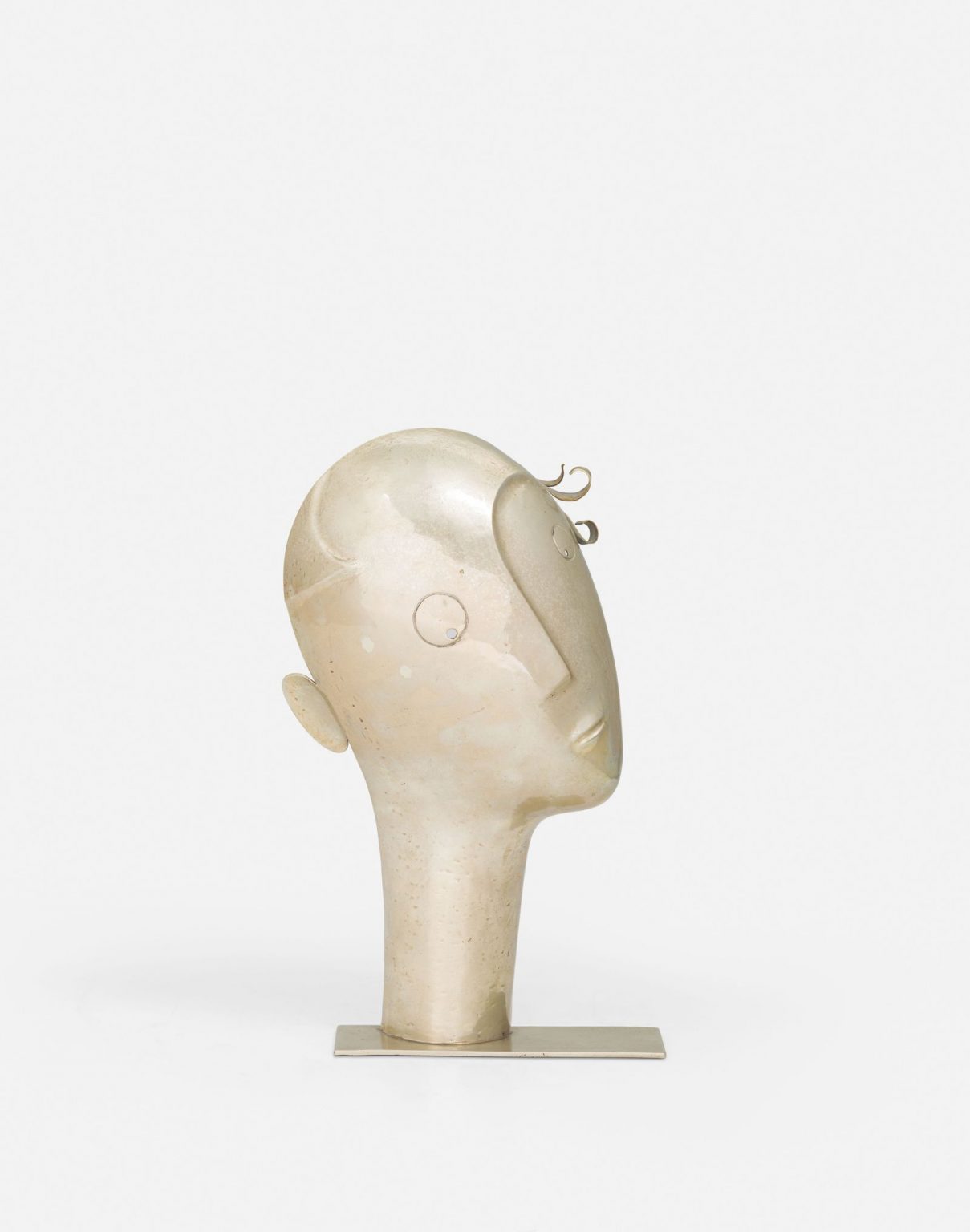 Another object, which is dated even earlier, is a head sculpture, and was probably made between 1925 and 1930. This figure may have been created as part of the 1925 Paris World's Fair. At that time Anton Hanak and his students, including Franz Hagenauer, created a so-called "cult room", which was filled with works by the students.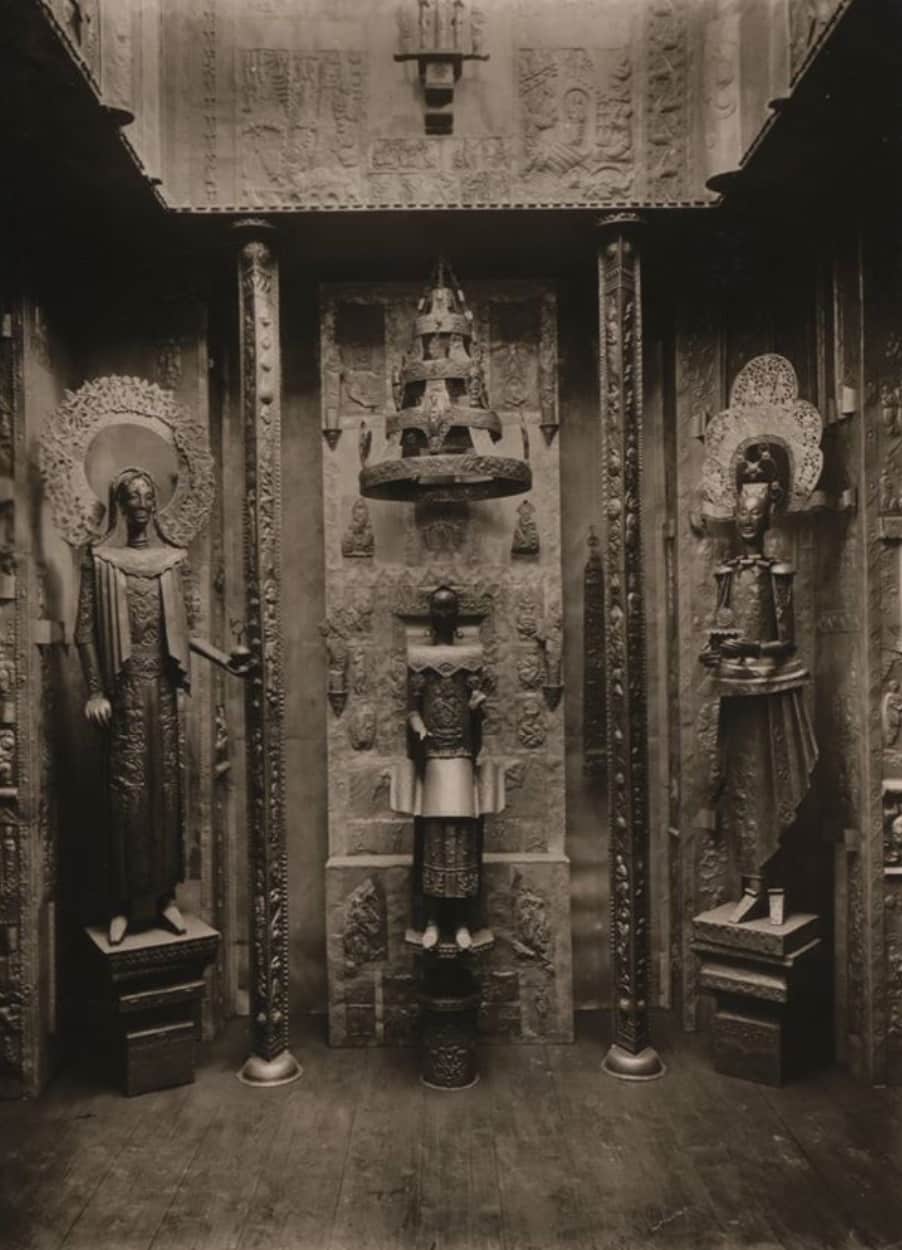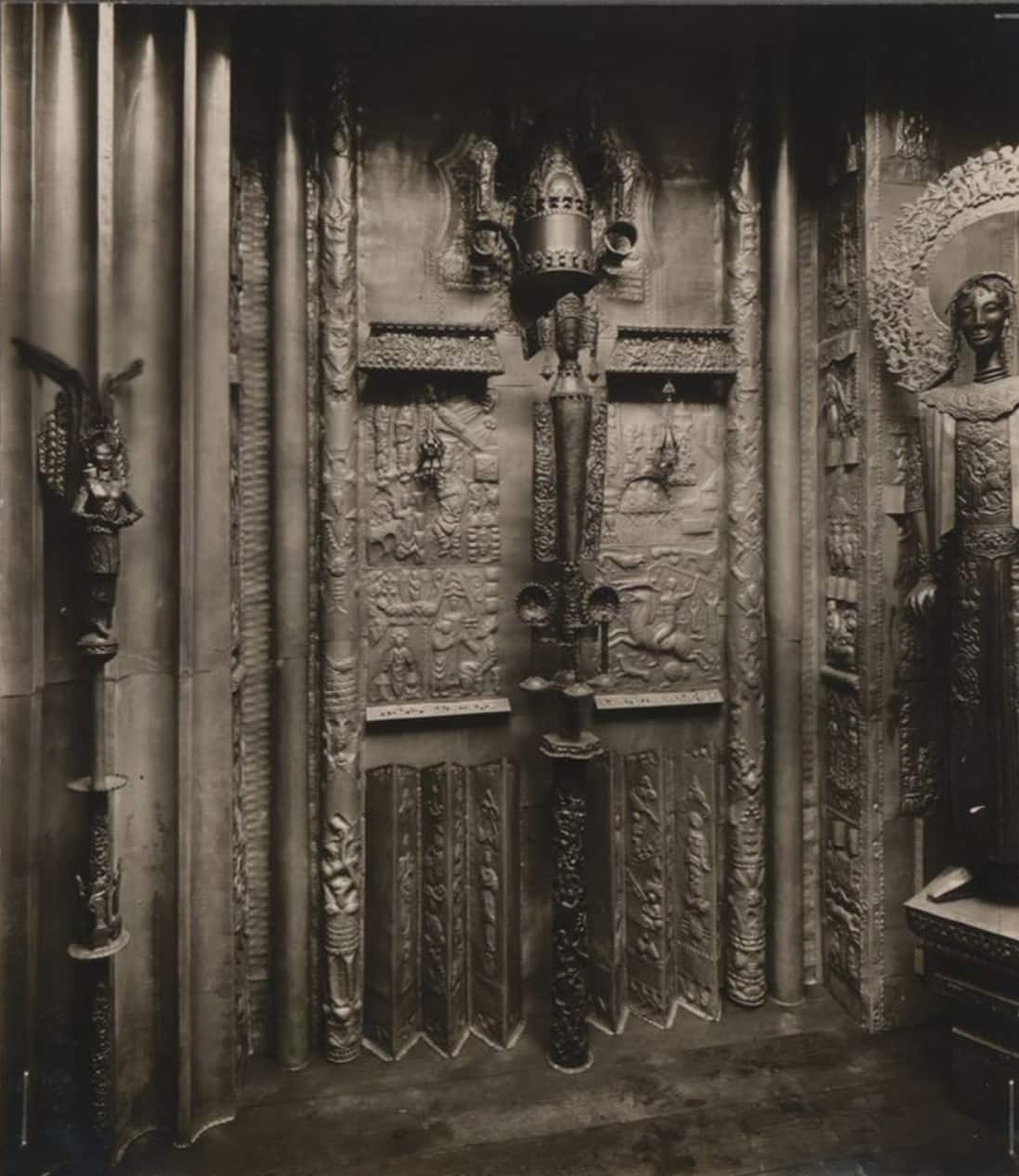 This head most likely belonged to the special "cult room" as well. As with other works, the workmanship here was extremely elaborate. Wrought brass, copper and enamel were used here. Characteristical for an early piece are the highly detailed worked facial features.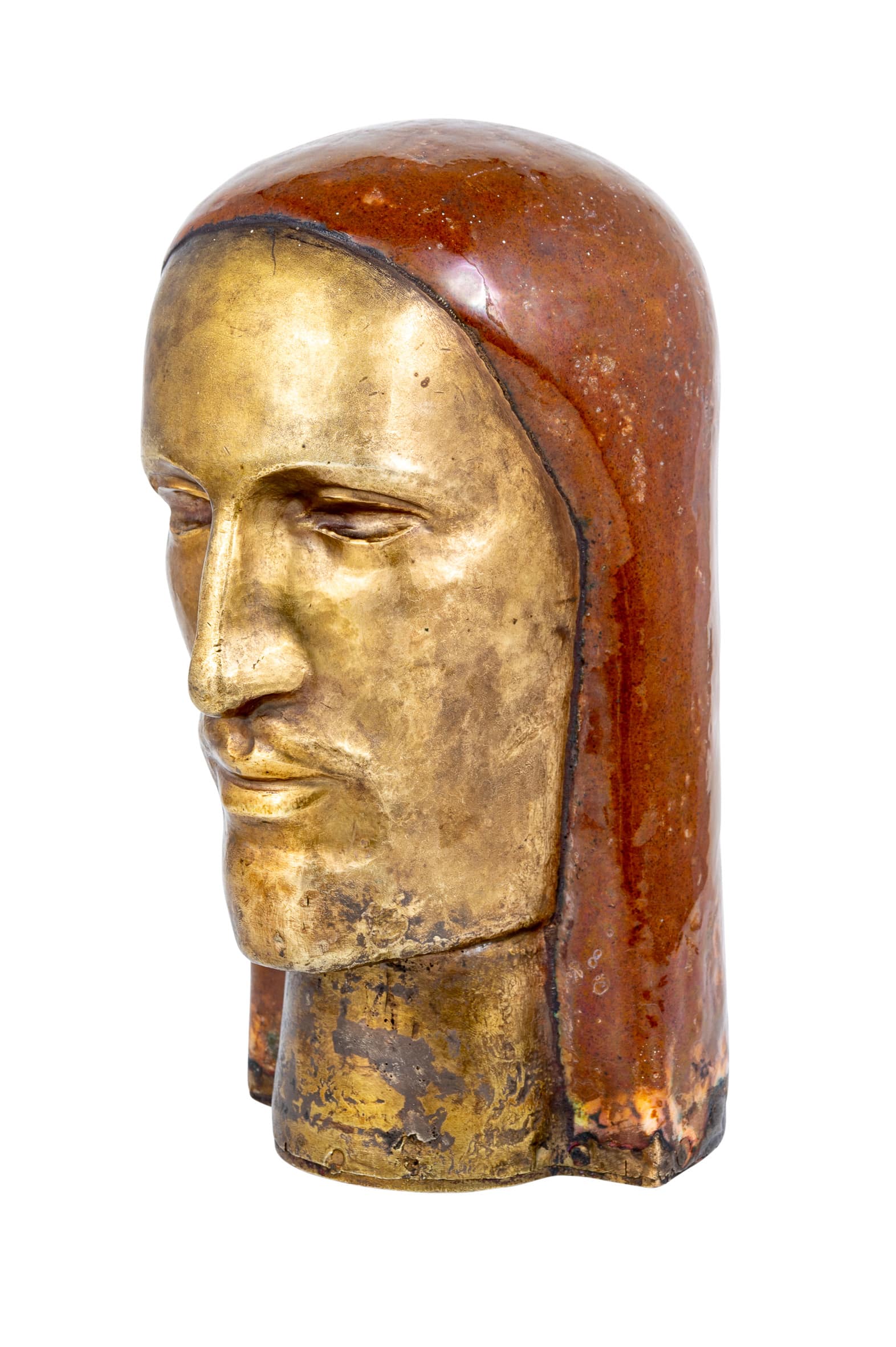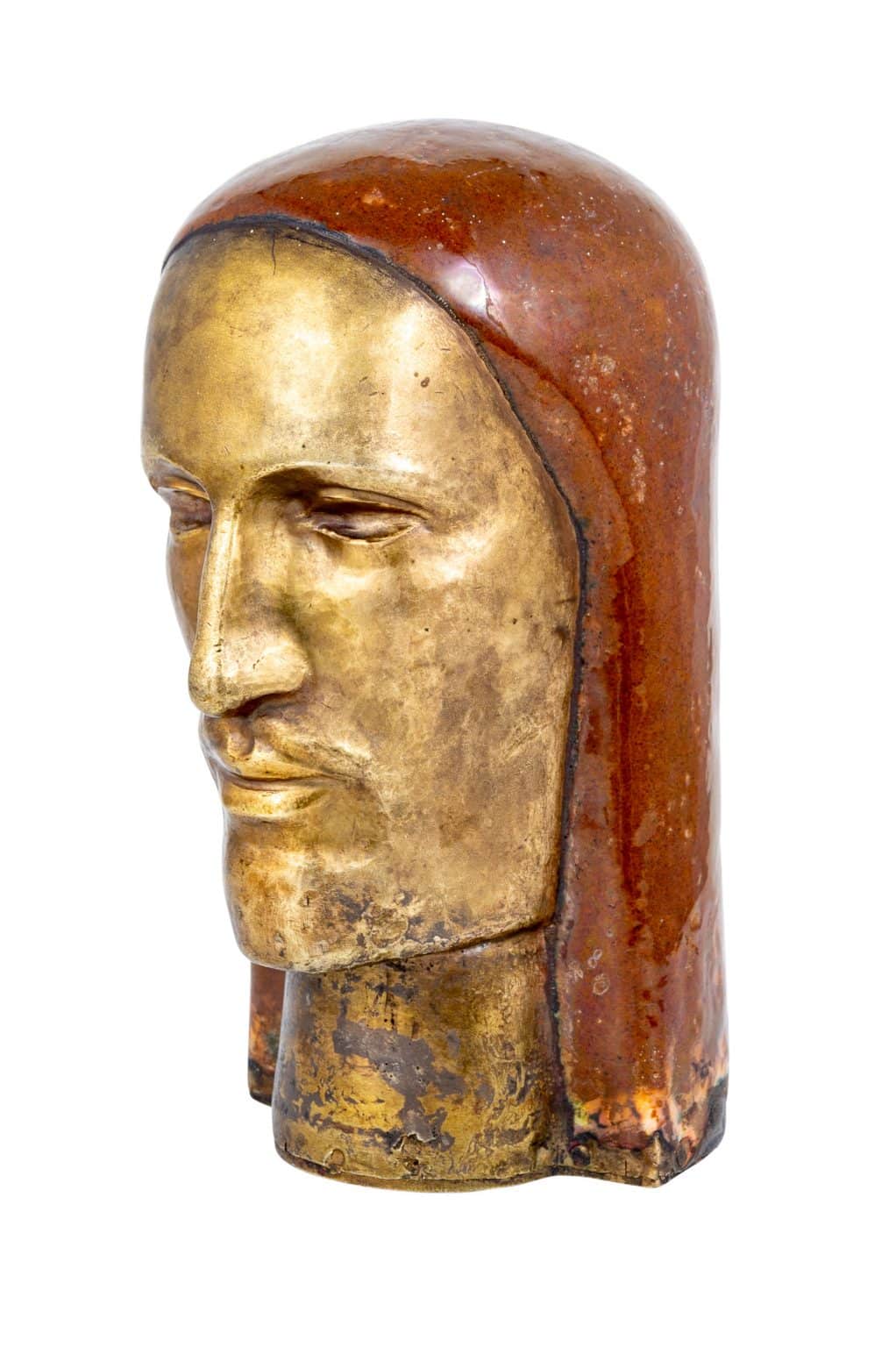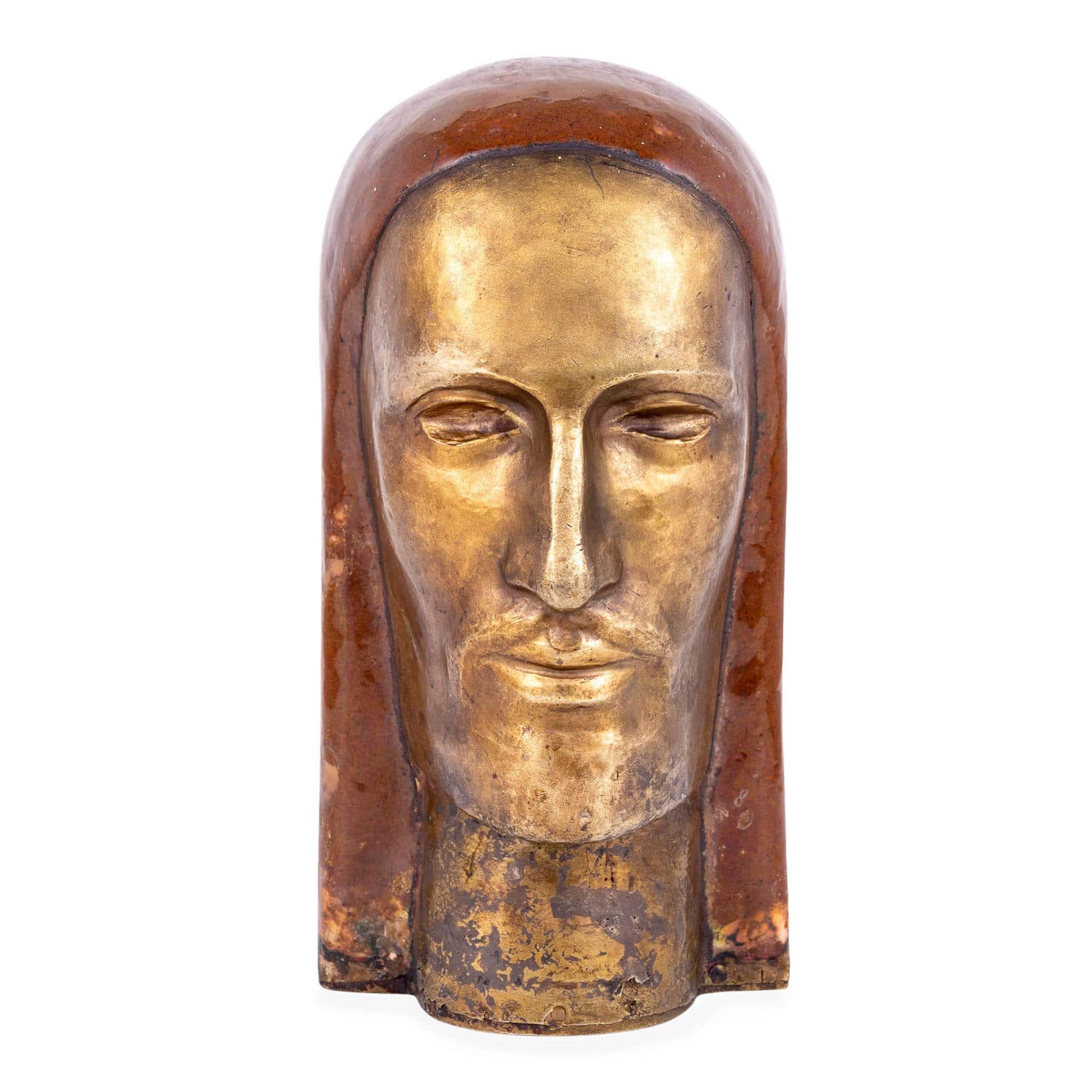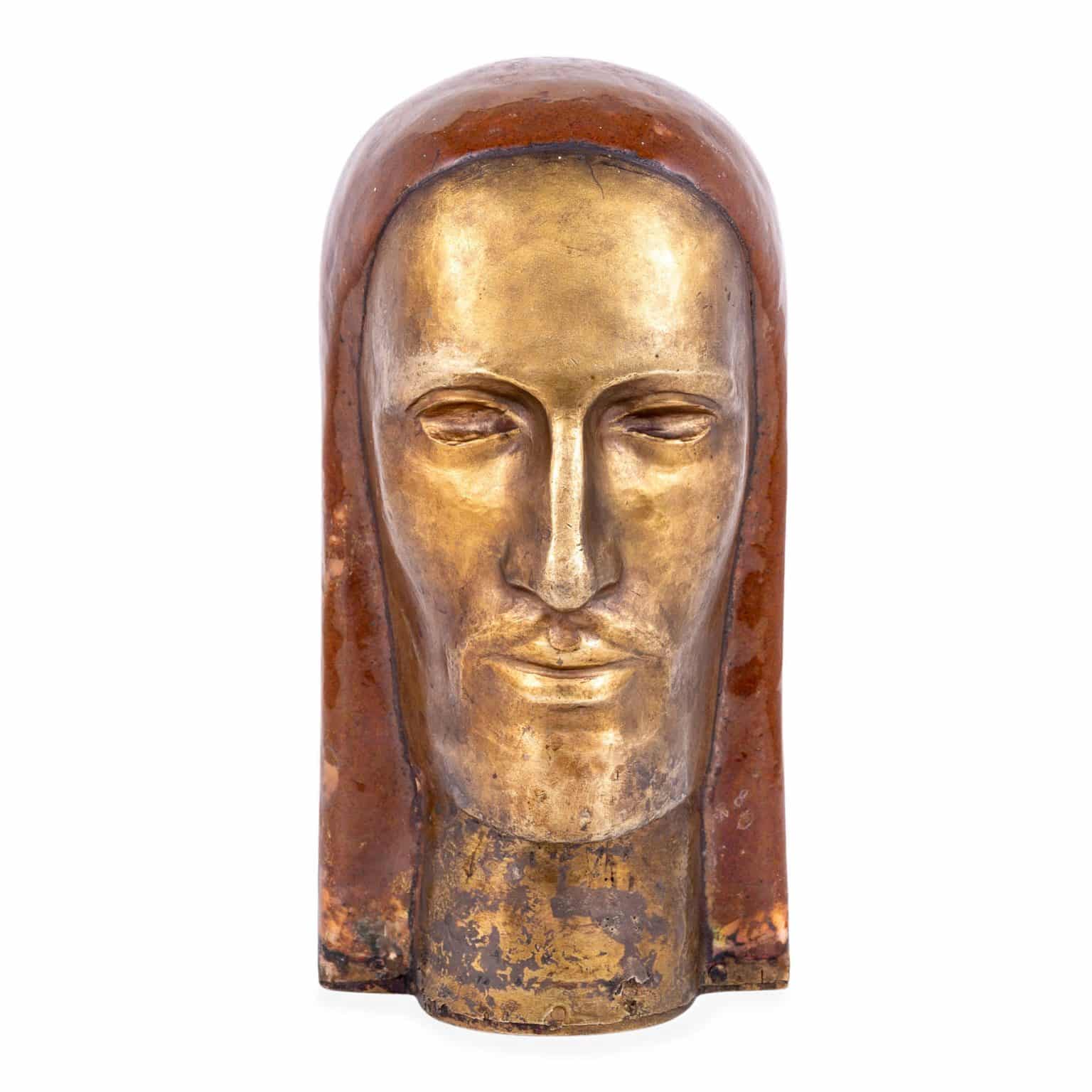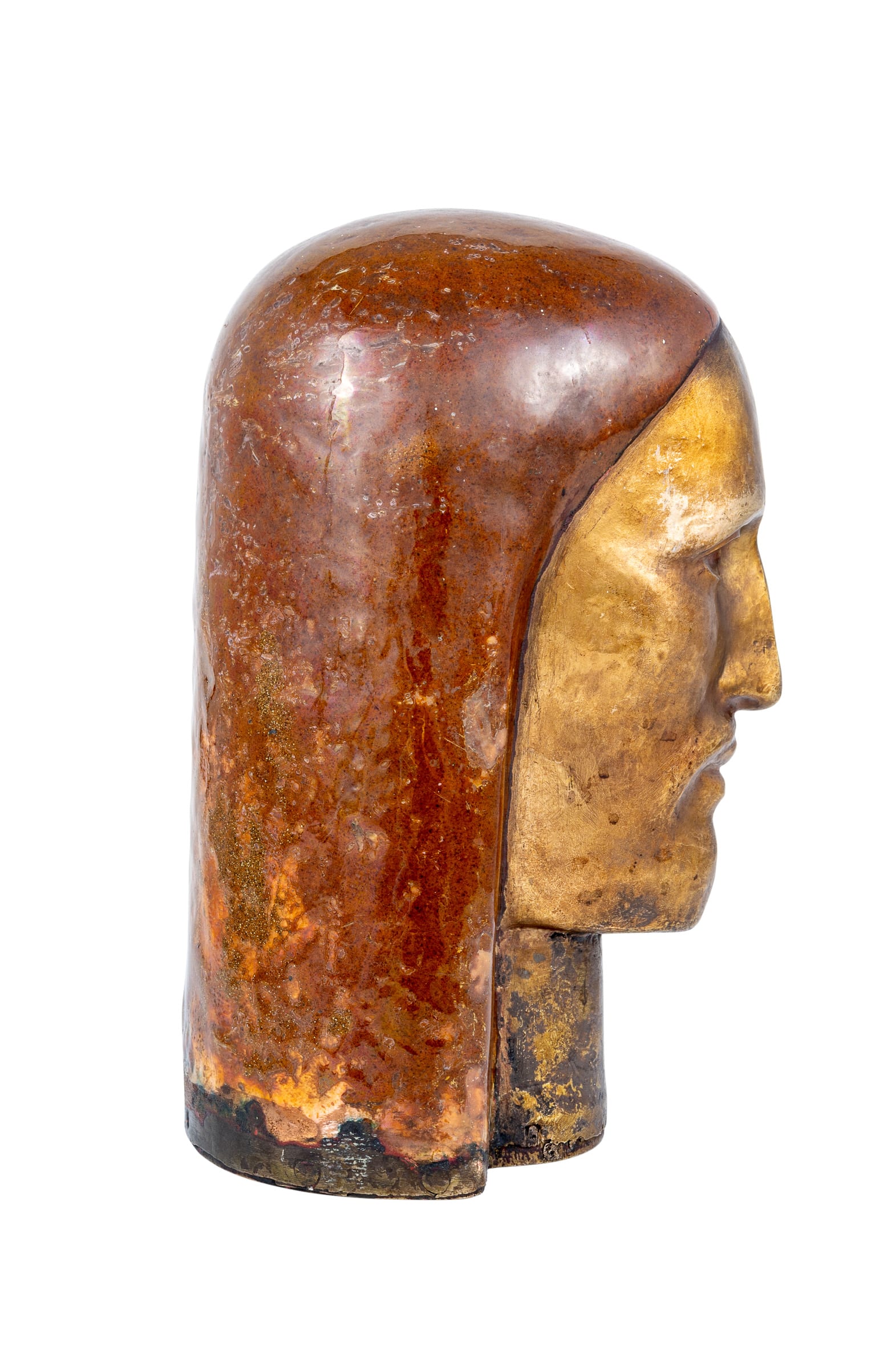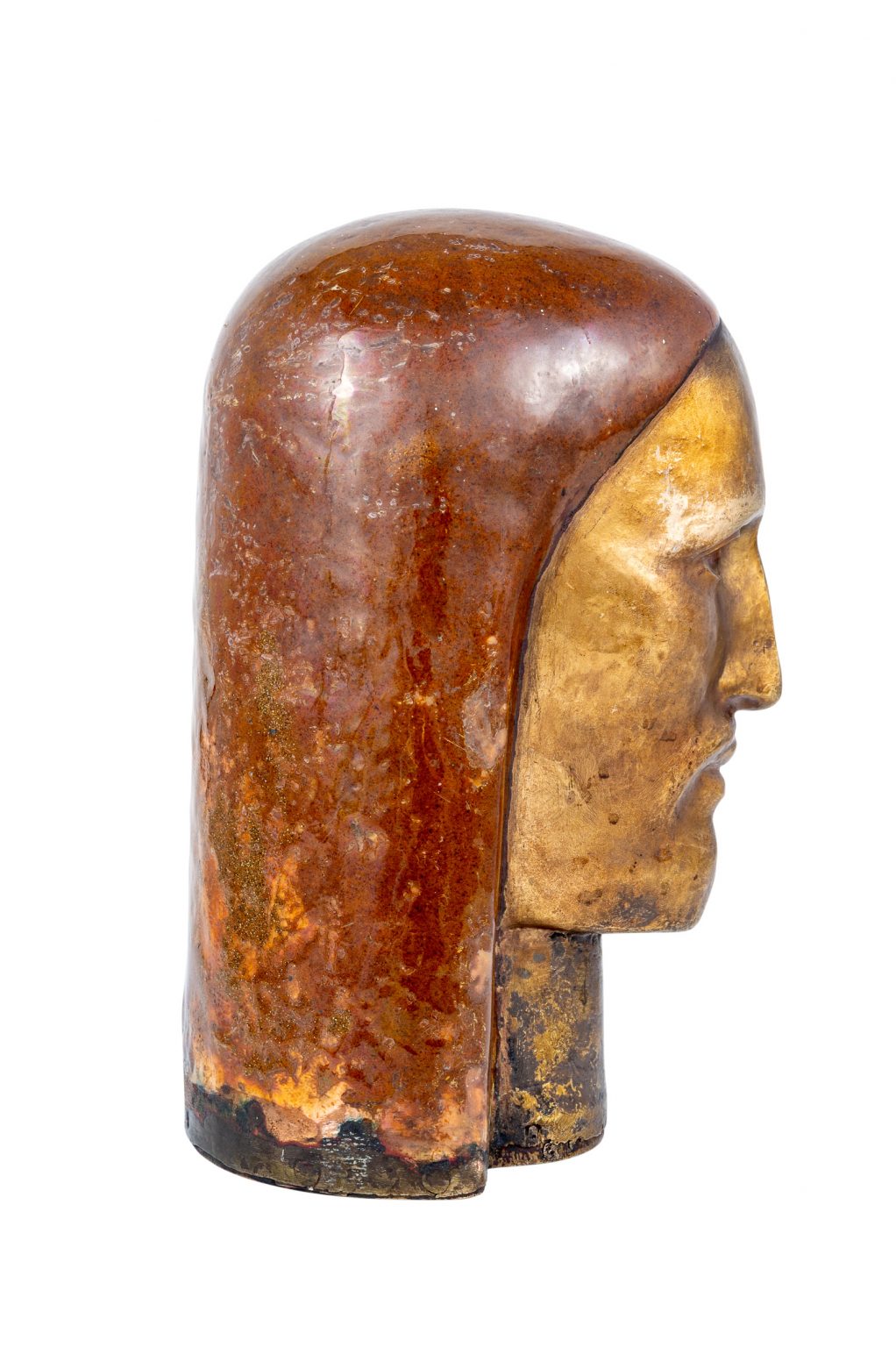 In contrast stands a key work from the 1930s. The double head, made of alpaca, shows an extreme reduction in the abstracted head shape and the facial features. This work points the way for many upcoming pieces by Franz Hagenauer, which he would produce until the 1980s. It is inscribed with ,,FRANZ", the monogram ,,HF" and with the number ,,36" which probably indicates the year of its creation.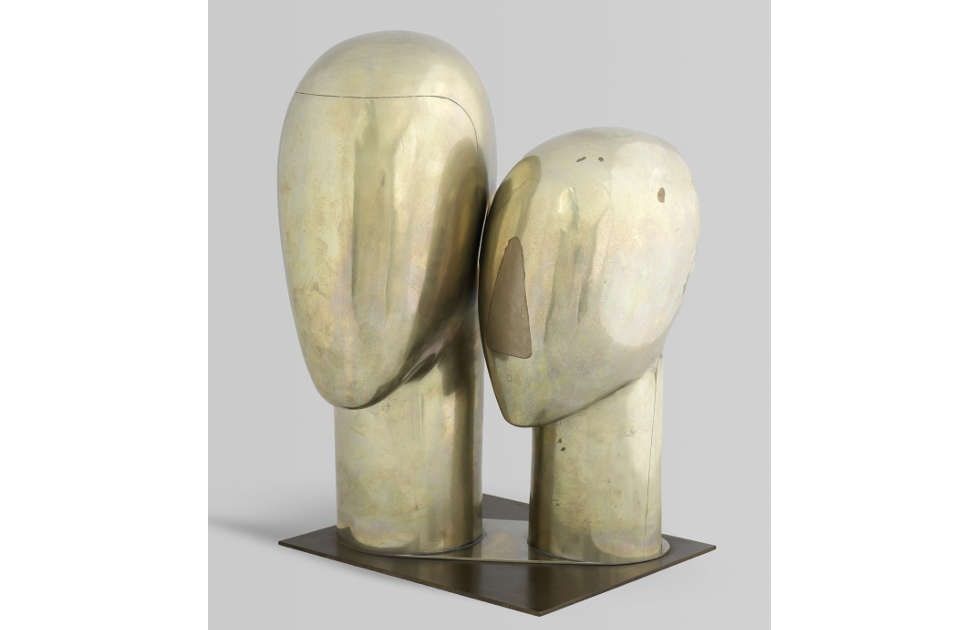 A similar work from the same period is a head with a standing collar. Masterfully wrought from a piece of alpaca, it shows the design power of the young Franz Hagenauer and his sculptural qualities. Inspired by the contemporary avant-garde and futurism, here he radically reduced the anatomical forms, and stereometrically condensed them to an ovoid head and a cylindrical neck.
Thus, the unadorned head appears archaic, and its uncompromising reduction gives it a timeless radiance. The only design elements on this hermetic male head are the suggested hairline and the reduced ear. The only visible decorative accessory is a stylized collar.