The team of Kunsthandel Nikolaus Kolhammer
It is the fascination of art that unites the team of Kunsthandel Nikolaus Kolhammer. Since the new foundation in spring 2021, Marco Tezzele and Antonia Repec form the core of the company alongside managing director Nikolaus Kolhammer. Above all, the common approach to excellent service and professional customer consulting is the foundation of their collaboration.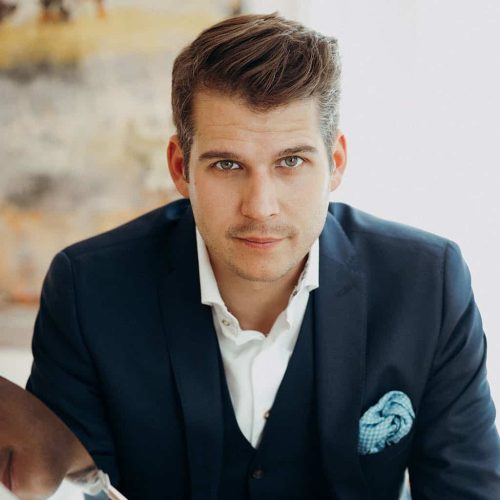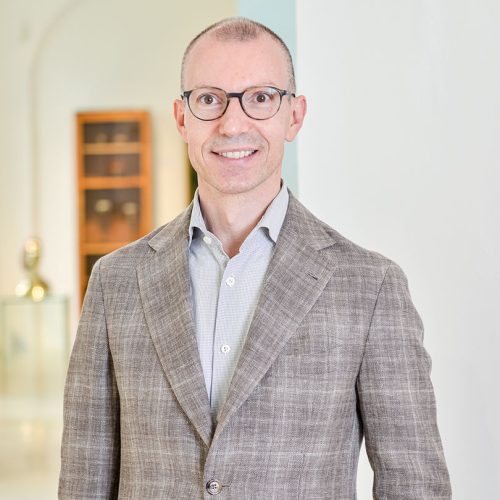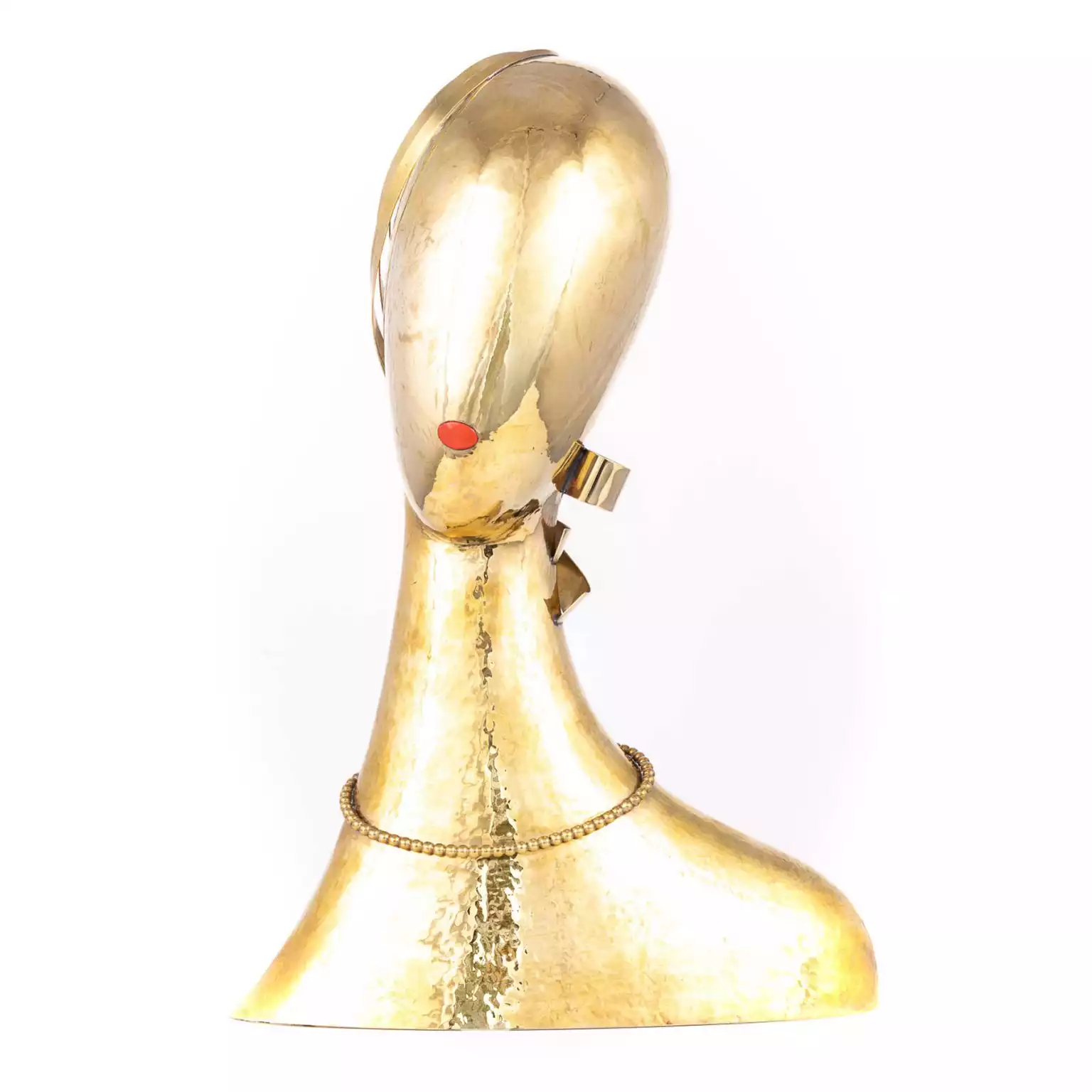 Owner and founder
Nikolaus Kolhammer
For more than 15 years, art & design of the 20th century are Nikolaus great passion. In 2006 his career began in the restoration workshop of his father Alfred Kolhammer. Old materials and the exact reconstruction of techniques of arts and crafts of past eras awakened great enthusiasm in him. He was also particularly fascinated by the glassware of the Johann Loetz-Witwe company, which is still one of his favorite art manufactories. His interests also focus on the Werkstätte Hagenauer, the Wiener Werkstätte and well-established contemporary paintings. Nikolaus is also enthusiastic about overall corporate appearances and strives for a constant development of the art trade and the presentation of extraordinary objects.
Gallery assistance
Marco Tezzele
Marco's main tasks are advising and assisting customers. He previously gained experience on the art market at the auction house "Im Kinsky". Marco supports Nikolaus Kolhammer in organizational and administrative matters, assists at art fairs, researches and writes object descriptions and works editorially on the website and catalogs.
In addition to contemporary painting, he is particularly interested in the arts and crafts of the Wiener Werkstatte and the Werkstatte Hagenauer. As a lover of classical music and a regular visitor to exhibitions, he is well informed about the current art and cultural scene. Marco speaks fluent Italian in addition to German and English.
Marketing and communications
Antonia Repec, MA
Antonia has recently joined us and is responsible for the company's marketing and visual communication. Since she studied art history in addition to graphic design and photography, she also takes care of the scientific processing of our objects as well as the consultation and support of our customers.
Born in Croatia and raised in Upper Austria, Antonia has always enjoyed traveling the world. She especially enjoys exploring international exhibitions and art fairs and making new contacts in the art scene. Her special interests are contemporary art and design.
Kunsthandel Nikolaus Kolhammer
Nikolaus Kolhammer has been closely connected with art since his birth due to his family history. Both parents were or are still active as art dealers, and so he grew up surrounded by antiques, paintings and antique clocks.
From 2006 he earned his first spurs in his father's business, where he completed an art dealer apprenticeship. During this time, the desire for his own art business matured in him and soon after he opened a gallery in Vienna together with his brother Florian, specializing in Viennese Jugendstil, Loetz glass and the design objects by Hagenauer.
In 2021 the next step followed, and Nikolaus Kolhammer fulfilled his dream of running his own business. With his fine art gallery, he specializes in Viennese modernism and and arts and crafts from around 1900, as well as high-quality Austrian art after 1940. His gallery has a focus on exquisite glass objects by Loetz, Jugendstil and works by the Wiener Werkstatte. He has acquired particular expertise in the field of the Werkstatte Hagenauer. The publication of a 180 page catalog devoted exclusively to Hagenauer is certainly a highlight of his work to date. It was published in the spring of 2022 to coincide with the large Franz Hagenauer retrospective exhibition at the Leopold Museum in Vienna, to which Nikolaus Kolhammer was able to contribute some important loans.
Important names of Austrian fine art complete the program of Kunsthandel Nikolaus Kolhammer. The range spans from Egon Schiele and Gustav Klimt to the established representatives of Austrian contemporary art, such as Hermann Nitsch, Franz Grabmayr, Jakob Gasteiger or Hubert Scheibl.
Nikolaus Kolhammer exhibits at the most important Austrian art fairs and regularly publishes well-researched and elaborately designed catalogs, which are very well received by his customers in Austria and abroad.
Dorotheergasse 13, 1010 Vienna
Kunsthandel Nikolaus Kolhammer is located just a few minutes walk from Stephansplatz. The gallery is located in a side alley of the Wiener Graben in the heart of Vienna. Directly in the art dealers quarter we present you – together with Lilly's Art – on 186m² art around 1900 as well as exclusive objects of Viennese design. Highquality exhibits of fine art after 1945 complete the assortment. Discover furniture from the Wiener Werkstätte, glass from the Loetz-Witwe company and design pieces from the Werkstätte Hagenauer. The assortment is rounded off with paintings by Austrian artists of the 20th and 21st centuries.
Monday – Friday: 10:00 a.m. – 6:00 p.m.
Saturday: 11 a.m. – 4 p.m.