Josef Franz Maria Hoffmann was a highly sought-after Austrian architect and designer. Together with Koloman Moser, he was a co-founder and one of the main representatives of the Vienna Secession and later the Wiener Werkstätte.
He studied at the Academy of Fine Arts in Vienna under Karl von Hasenauer and Otto Wagner. In Wagner's office he met Joseph Maria Olbrich. In 1897, together with 50 other founding members, they established the Vienna Secession. The president was Gustav Klimt. The Vienna Secession continued to shape Art Nouveau. Other artists and designers who also dealt with Art Nouveau who were not part of the Vienna Secession were the Hagenbund with Michael Powolny or with Loetz, to name a few.
The best example of this art movement in Vienna, from the fin de siècle period, is the Secession exhibition building built by Joseph Maria Olbrich. With its golden canopy, it's still considered one of the most beautiful buildings in Vienna.
At that time, the call of the new art had materialized in an unmistakable and clearly visible way. The soft, flowing Secession style was a quick and great success.
As a founding member, Josef Hoffmann was also an important representative of the Vienna Secession. An example of this is an armchair that Hoffmann designed at the beginning of the 20th century. The client was the Jacob and Josef Kohn company. The armchair appeared in an advertisement by Kohn in the catalog of the 15th Vienna Secession Exhibition. In 1904, the beautiful piece of furniture was even presented at the World's Fair in St. Louis in the USA. One of these armchairs was also on display some time ago in the Nikolaus Kolhammer art gallery.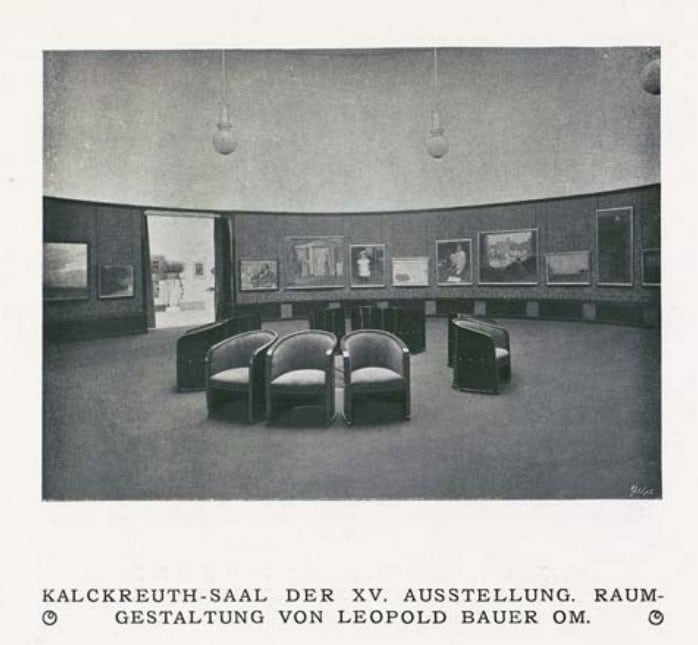 In this modern interpretation of a fauteuil, Hoffmann refers to the curved shape of a horseshoe. The back section was formed seamlessly from a curved shell, using all the possibilities of bentwood technology. With this compact shell, Hoffmann gave the armchair a formal touch. However, he didn't entirely forgo some discreet decorative elements. The arranged brass rivets and polished brass feet softened the simple design and gave the armchair an elegant playfulness. Hoffmann has designed a timeless, modern classic here.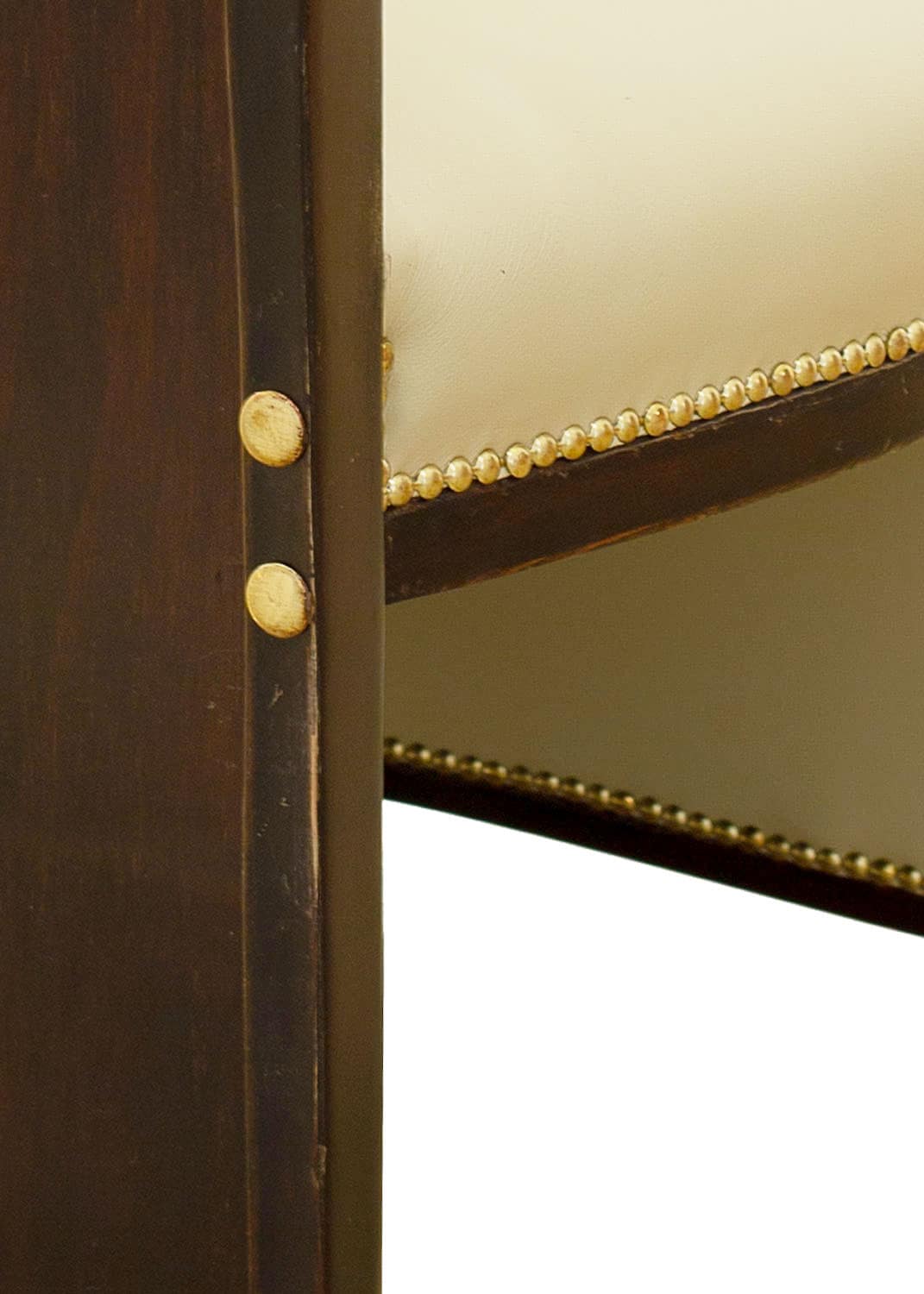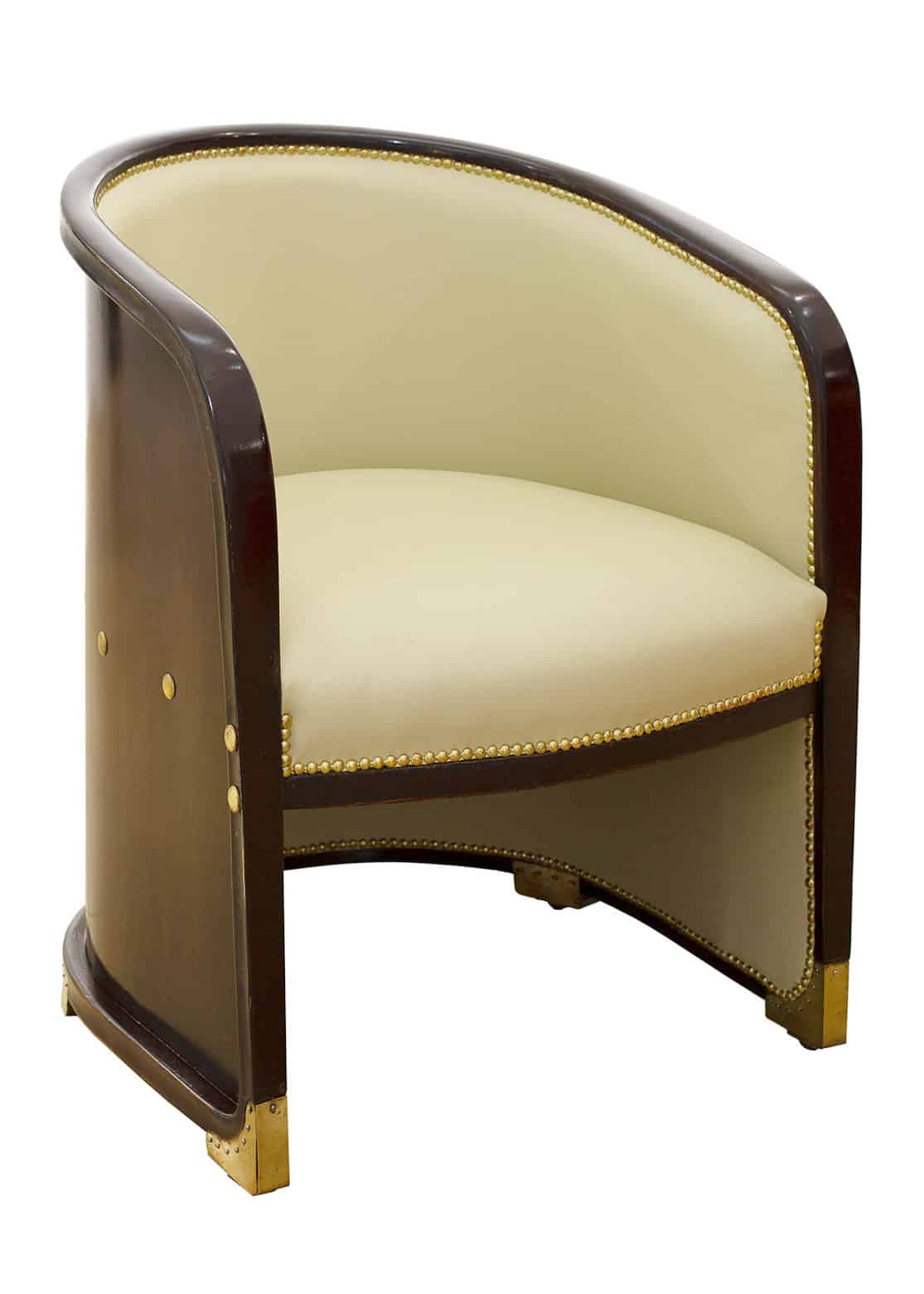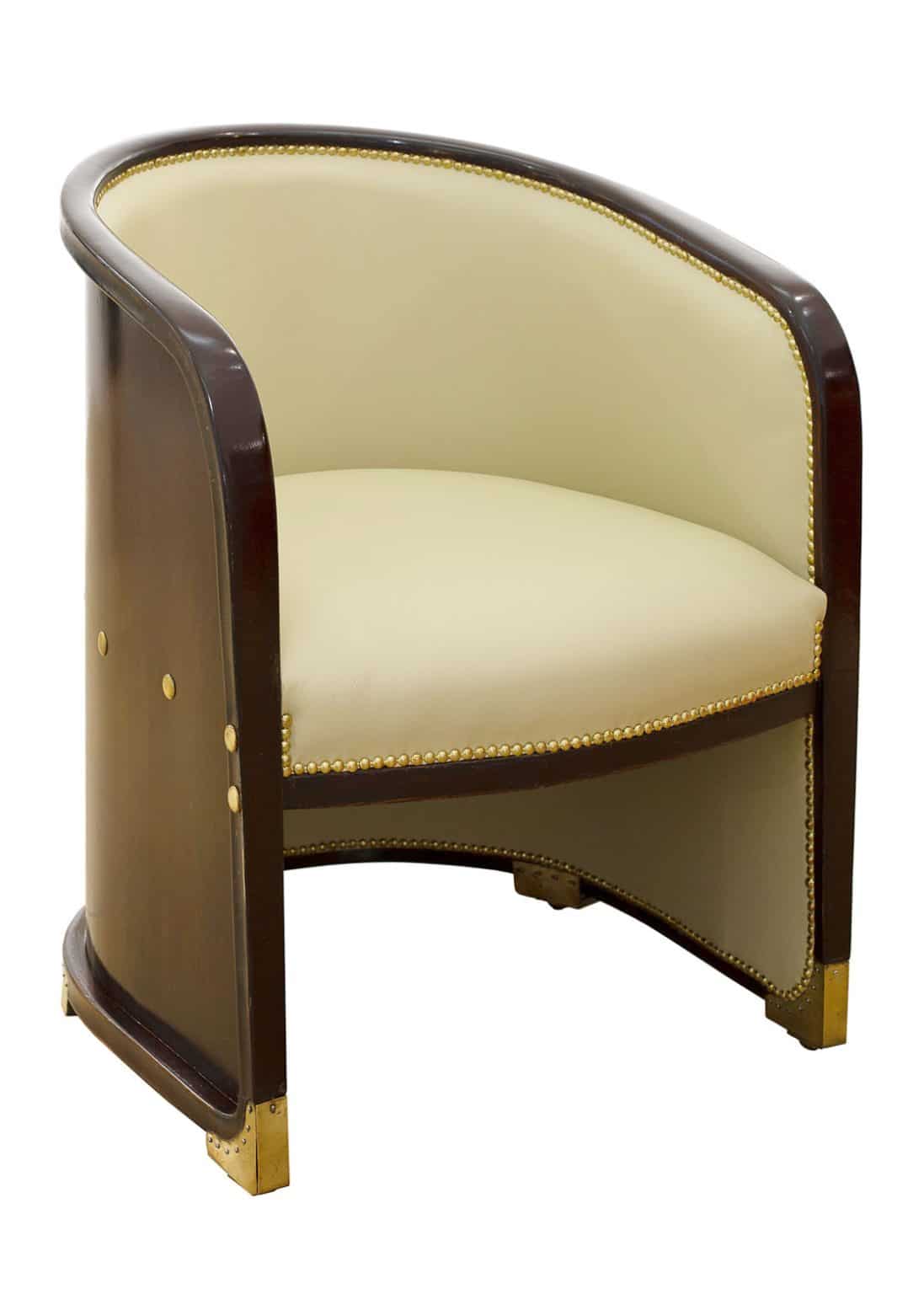 But the Vienna Secession was soon to be replaced. For the artistic paths had already run in opposite directions in Vienna in the years before. The cultivated art of style, with its plant-like, ornate wealth of forms, was opposed by another conviction, rooted in the aesthetics of reason and practicality. The Wiener Werkstätte was soon to set the tone with a new direction of style in the visual arts, design and architecture.